It's official, physical stores drive online sales. A study from the International Council of Shopping Centers, based on a sample of more than 800 retailers and 4,000 consumers, highlights the impact of physical retail stores on digital customer engagements, brand awareness and online sales. It shows that online sales increase in regions that have a local store present.
Success today requires retailers to interact with customers through many touchpoints, including physical stores, kiosks, websites, social media, mobile devices, gaming consoles, direct mail, call centers, car dashboards, televisions, networked appliances, and more. But the growth of online shopping sometimes puts a question mark on the value of brick & mortar stores. A recent study shows that the opposite is true, especially in retail categories like luxury, fashion, jewelry, and electronics. In fact, the performance of retailers in the digital world is strongly linked to the presence of physical stores. That is according to the ICSC study, "The Halo Effect: How Bricks Impact Clicks," which highlights that opening a new physical store in a market results in an average 37 percent increase in overall traffic to that retailer's website, and markets where retailers have stores perform better on brand health metrics compared with their national benchmarks. The research shows that the opposite is also true and web traffic drops when retailers close stores.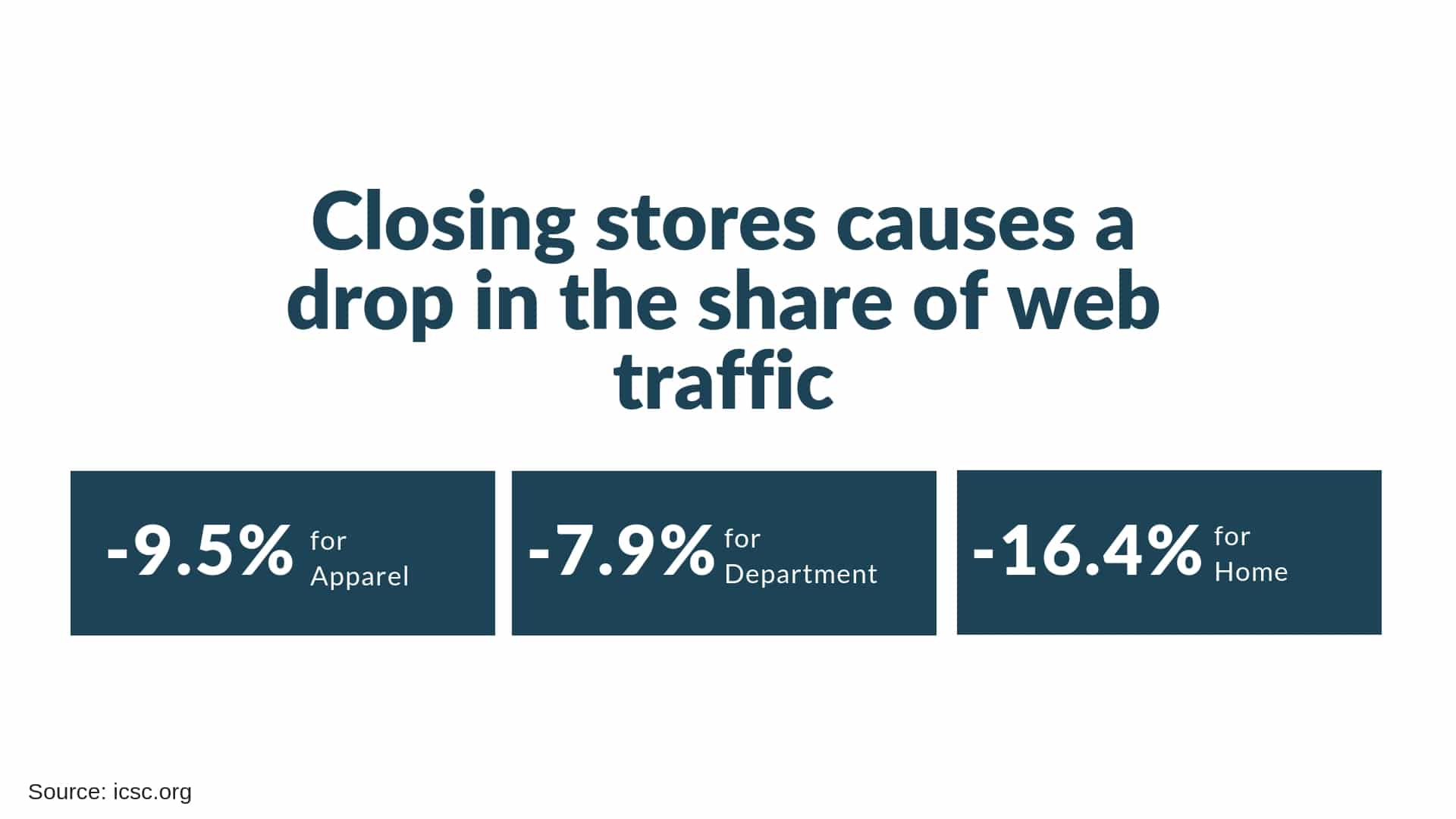 "A store serves as a constant billboard in the customers' daily travels, helping reinforce the strength of that brand and the presence of that brand," says Michael Brown, ICSC contributing analyst. "It gives the consumer a place to engage with the product and try the product, and it puts a face on the brand." Brown says. "On the flip side, do I want a store that delivers marginal profitability at that location but contributes to the overall profitability of a market because we understand the positive impact of the halo effect? We have to look at the integrated contributions and also understand the negative effects of what happens to the digital business if a retailer closes its only store in a market."
What we see today is only the beginning. Companies like Amazon have realized that a customer's shopping journey may get influenced by digital touchpoints, but a physical store is essential for conversion. The e-commerce giant is considering opening up to 3,000 of their stores by 2021 and fast-growing companies like Shopify, Allbirds and Figs are also joining the "bricks to clicks" movement.
Another major sales driver for retailers with stores are the actual store associates themselves. While in-store technology gets a ton of hype with the proliferation of digital signage, beacons, artificial intelligence, kiosks, internet of things and virtual reality, it's the people, not the technology that can be the greatest influence on the customer journey. In fact, more specifically, human interaction can close a sale at the key moments of truth or decision points for shoppers. The customer's path to product purchase has become more complicated with multiple interactions along the way including online research, store visits, referrals on social media, emails, and other interactions with the brand. Store associates with the right selling and clienteling solutions can add value along this journey – they can influence shoppers and help them land on the right decisions and feel good about their purchases.
In addition, clienteling tools enable associates to proactively reach out to customers that are not inside the four walls of the store to answer questions, make product recommendations, and encourage store visits or online purchases. Leading luxury, fashion, jewelry, and furniture retailers are empowering associates with mobile apps for texting, personal emails and social messaging to encourage customer interactions and enable follow-ups to store visits. These store associates are becoming an extension of corporate marketing and helping promote products and deliver the brand message.
Bottom line, the positive impact of the physical store on online sales is undeniable. Whether it's the value of more intimate associate-to-shopper experience or the ability to see, touch and try a product before you buy – having brick & mortar stores help drive sales – both online and in store.